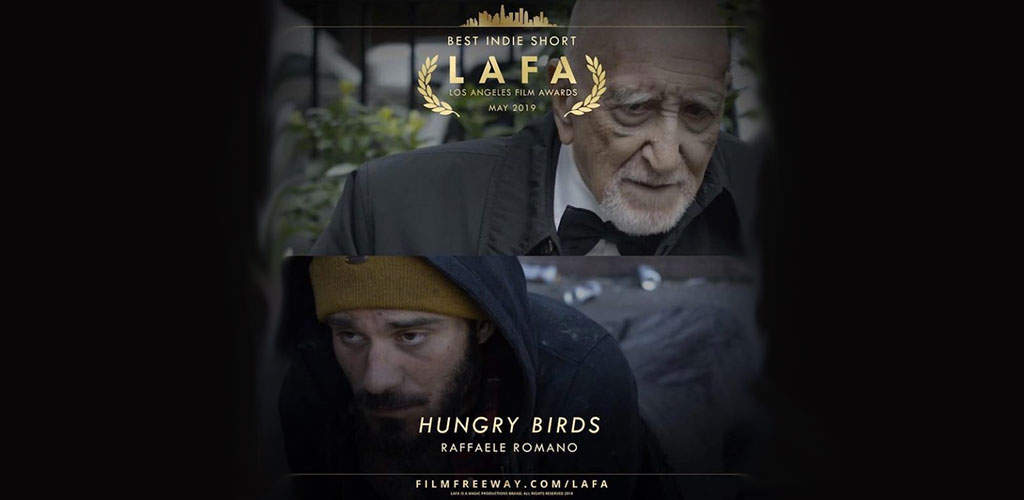 Cliente: Raffaele Romano
Prodotto: Hungry Birds
Tipo: Corto metraggio
Servizio: Composizione colonna sonora originale, Sound Design , editing e post produzione.
Storia drammatica e a tratti onirica su un vagabondo. Empatia e solidarietà sono i valori che stanno al centro del corto che è stato premiato come miglior cortometraggio indipendente nell'ambito del "Los Angeles Film Awards" (LAFA).
Con la straordinaria partecipazione di Dominic Chianese, attore, cantante e musicista americano. È conosciuto soprattutto per il ruolo di Corrado "Junior" Soprano nella serie The Sopranos su HBO e Johnny Ola in The Godfather Part II.