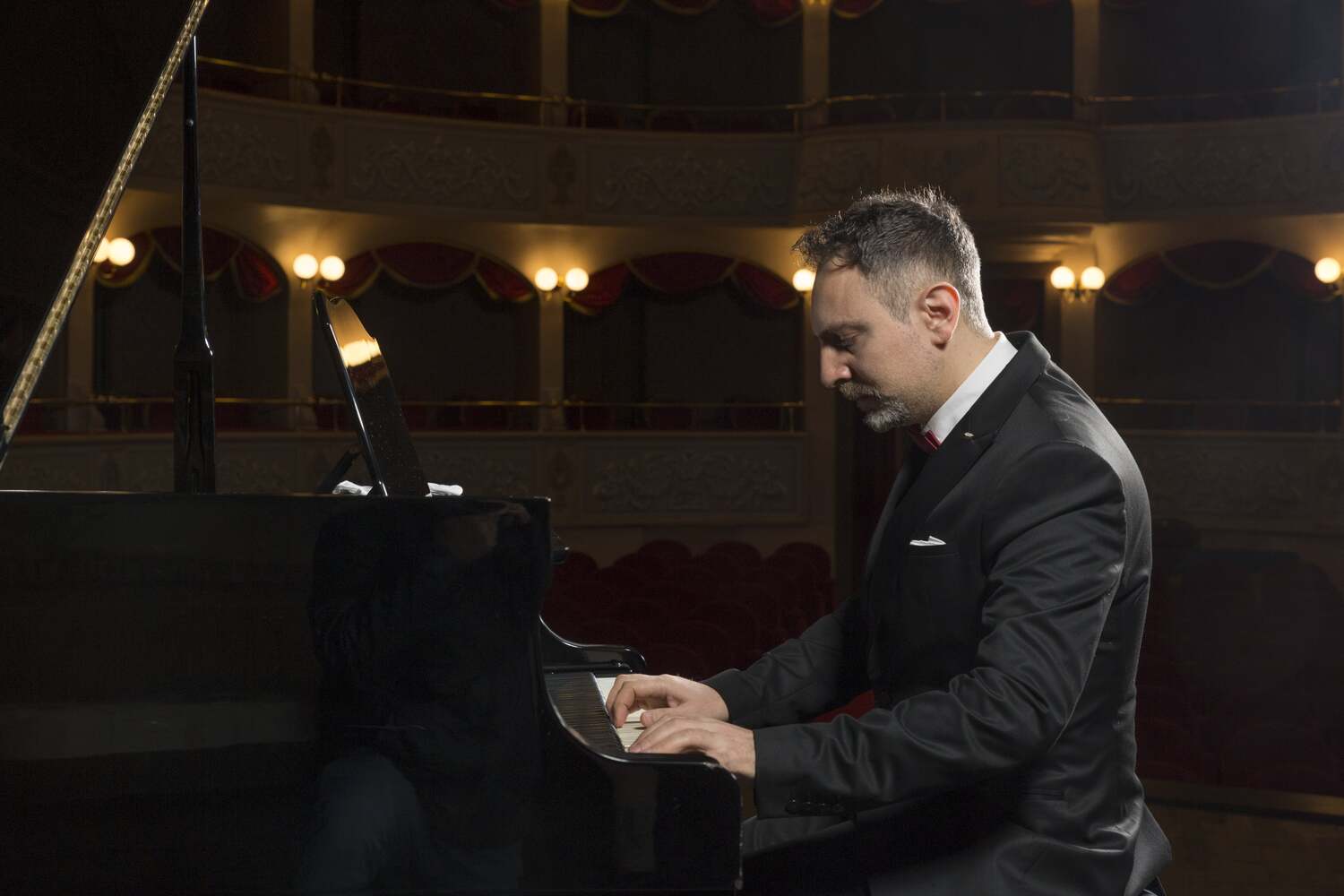 Classe 1981, Giovanni Leon Dall'Ò, in arte solo Giovanni Leon, è un compositore e arrangiatore. Si è laureato con 110/110 e lode in musica e nuove tecnologie presso il Conservatorio V. Bellini di Catania.
Ha fondato il marchio Shine Records all'interno del quale coesistono l'Associazione Musicale Shine, centro di formazione musicale che si avvale di docenti altamente qualificati e selezionati, il centro di produzione Shine Records che realizza arrangiamenti per cantanti e cantautori, e l'omonima etichetta.
Per quanto riguarda il cinema ha composto la colonna sonora del film Revolver, dei registi Salvatore Provenzale e Salvatore Dipasquale e, per il regista Alessio Micieli, del film Cristiano Rolando, nessuno nasce infame, distribuito su Amazon UK, US e Amazon Prime Video da Minerva Pictures, in accordo con la casa di distribuzione newyorkese Shami Media Group. Ha composto inoltre la colonna sonora di svariati cortometraggi tra cui, del regista Gabriele Vizzini, Moto perpetuo (proiettato al Taormina film fest), Jack, girato presso gli studi della RED a Los Angeles e Una spiegazione Razionale, finalista ai Cubo Vision Awards. Per il regista Raffaele Romano ha composto la colonna sonora di Hungry Birds, premiato come best indie short al Los Angeles Film Awards.
Oltre al cinema, si occupa anche di colonne sonore per videogiochi, fra cui si citano Pop to save per la turca YNG Gamebra.in, World of Pirates per la casa di produzione portoghese Zona Paradoxal ma sopratutto i due titoli ZHEROS e il DLC The forgotten land, prodotti da Rimlight studios e distribuiti da Sony per Play Station 4, Microsoft per Xbox One e Steam per piattoforma PC.
Nel 2018 compone la colonna sonora di Jurassic War per Cinecittà World, un tunnel immersivo 3D con schermo da 80 metri e impianto audio surround a 15 canali, di cui Dall'Ò cura anche il missaggio.
Nel 2012 fonda la Shine Orchestra, con cui ha eseguito il concerto orchestrale multimediale Dehesmael, musica dal mondo dei sogni con storia e musiche originali di sua composizione e direzione artistica di Vera Sorrentino. Lo spettacolo viene accolto nella stagione artistica "Omaggio a Taormina" e "NonsoloClassica International". Con l'etichetta Shine Records da lui fondata ha pubblicato diversi album tra cui Elektra, Avantgarde, Ambiental suggestions, Sicilia in musica, Il circo degli assenti. E' stato direttore artistico e co-organizzatore del Sangiovart Music Contest dal 2013 al 2015.
Come arrangiatore ha collaborato con svariati artisti fra cui si citano Deborah Italia, per cui arrangia I tre volti della luna. Dalla collaborazione con Deborah nasce anche Il circo degli assenti, e una versione orchestrale del brano "Fra i silenzi di uno sguardo" (riadattamento di "Ciò che nasce fra di noi"). Giovanni ha inoltre in attivo una importante collaborazione con il produttore Seba Barbagallo (produttore per Mario Venuti, Mavahia, Alessio Caraturo), con il quale co-produce Christmas time again interpretata dalla iconica voce di Neja.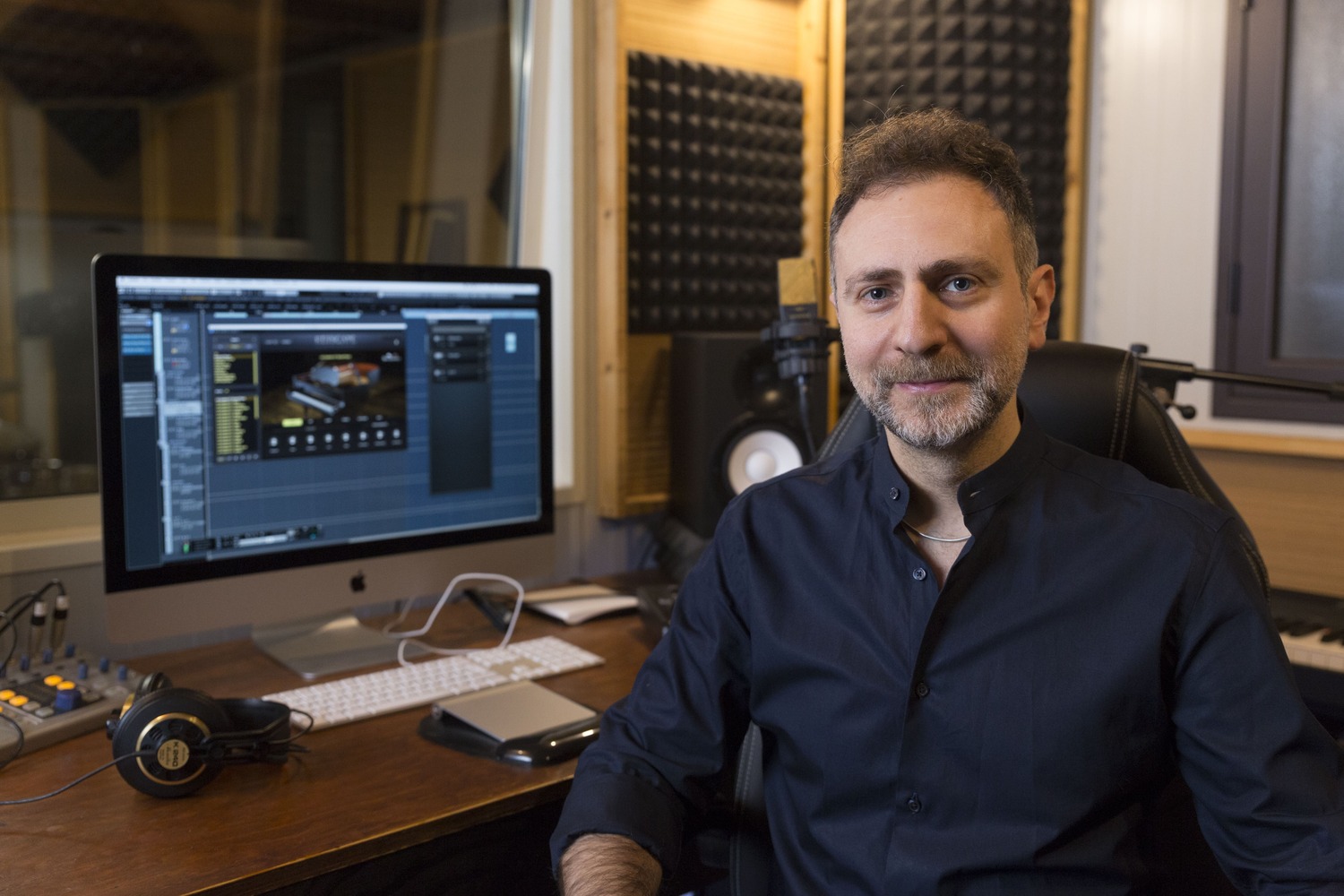 Ha vinto diversi premi fra cui, a New York, il Videogame Music Part III, promosso da Indaba Music (comunità di sviluppo di videogiochi) e Playcrafting (società di tecnologia, intrattenimento e music licensing); in Italia, con la cantautrice Deborah Italia, vince la decima edizione del Festival Nazionale della canzone italiana, Premio Poggio Bustone, dedicato a Lucio Battisti e l'edizione 2018/2019 di "Impavidarte, la biennale della cultura" di Nicosia.
Giovanni Dall'Ò ha creato il marchio Shinesoundtracks.com che offre servizi di composizione di colonne sonore e realizzazione di sound design per il mercato entertainment internazionale. Nel 2016 inoltre fonda la piattaforma di music licensing shine-library.com, attraverso la quale compositori e cantautori da tutto il mondo possono rendere disponibile la loro musica ai produttori di films e video-giochi.
Nel Dicembre 2020 Giovanni ha vinto una borsa di studio presso la Quantic school of Business and Technology, a Whashington presso la quale ha conseguito a pieni voti un Executive Master in Business Administration (EMBA) presentando il progetto Shine-library.
Giovanni è stato selezionato dall'Italian Trade Agency per rappresentare gli artisti italiani all'interno della delegazione italiana al SIM Sao Paulo 2021, una delle più importanti fiere internazionali della musica in America Latina, che si tiene a San Paolo in Brasile.
Attualmente, insieme alla carriera artistica, sta curando lo sviluppo del progetto Shine-library.